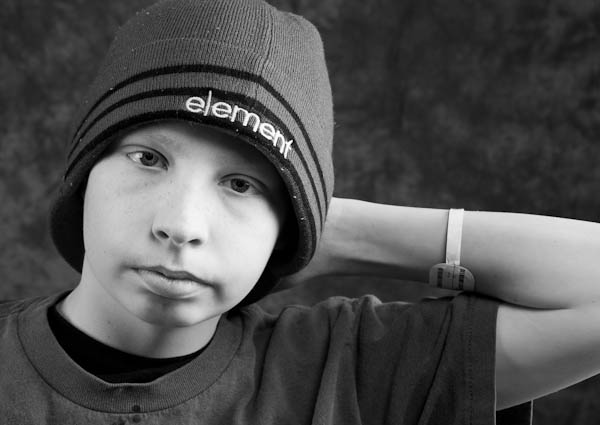 I recently finished a project for Flashes of Hope, a national non-profit organization that provides "uplifting portraits of children fighting cancer and other life threatening illnesses" to the families of the patients. I became involved with Flashes of Hope through my local ASMP. The shoot itself went very smoothly. We photographed 12 families in one morning, including one from Scotland and one from Nepal.
Flashes of Hope also provides a makeup artist for the patients and families which is really nice for kids going through chemo and parents who haven't had a full night's sleep in days. Well, ok, so the guys could have done without it but women always love a free session from a professional makeup artist.
The Flashes of Hope representative and hospital staff said afterward that everyone there had a great time. Even the teenagers I photographed enjoyed the experience! Wow, I wouldn't have guessed that one. I had a blast. My sense of humor couldn't resist bringing a pair of high-brow disguise glasses. I went into the shoot hoping I could get at least one kid to wear them, but it turned out that almost everyone wanted to pose in the goofy glasses. I really enjoyed working with the kids and families, I hope they enjoy the prints from Flashes of Hope.