A number of people have asked about the leaf in my logo. For the record, no, I'm not Canadian. I am very proud of my Swedish roots but am waiting for a trip to the old country to get inspiration for something more easily used in a graphic than a Linden tree or a fjord, both of which are part of my name. As it is, everyone who submitted design proposals for my new site and look seemed to be pulled to an image I had posted on my old site.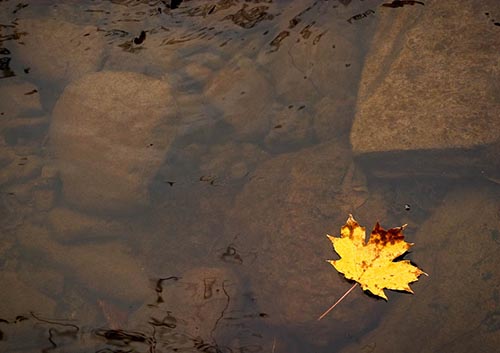 The image, shown above, was taken during the 2004 Eddie Adams Workshop. At that time I was an accounting major at the University of Houston. Traveling up to New York that fall put me in way over my head. Most of the attendees to the invitation only workshop were photojournalism majors or in their masters programs at the major institutions like Ohio, Western Kentucky and the Brooks Institute. The other half of the student body had already begun stellar careers with top internships and incredible work experience. The workshop faculty were, and are every year, the top photographers and editors in the country. Pulitzer Prize winner Michael Williamson and washingtonpost.com Managing Editor of Multimedia, Tom Kennedy, served as my photo coach and editor. I was elated and honored to be included in that extremely talented group.
Eddie died earlier that year. For a while no one was sure if the workshop would even happen that year. Many students have to wait until their third, and final, application attempt to be admitted into the workshop and selfishly I was afraid that I might miss my opportunity. It turned out to be a memorable year for everyone. There was an amazing memorial service for the amazing Associated Press photojournalist who had contributed so much to the profession. The entire four days took on a somber mood as everyone present shared memories and gratitude. Eddie had worked hard to create a place to give young photographers an opportunity to grow and network more than anywhere else. That year was about preserving Eddie's legacy.
The workshop itself was four long days of lectures, shooting and editing followed up by portfolio reviews back at the hotel until you could no longer stay awake. We averaged four hours of sleep a night if we were lucky. It was during one of those reviews that I was told that my work stank and that I was wasting that editor's time. That hurt. I went to bed questioning why I was there and even why I wanted to be a photographer.
It was only a day or so into the workshop. I was already beaten down and exhausted when I found a quite moment by a stream behind the art festival I was supposed to be photographing. I was taking a minute to catch my breath and enjoy the gorgeous fall leaves that I never get to see in Houston. I had just shot this picture of a leaf floating on the stream when acclaimed photographer Stephen Wilkes happened by. I think we talked about heavy camera gear hurting our necks or something equally mundane. It came at a time when I really needed an encouraging word. Wilkes was kind and supportive to a kid he didn't know and that has stuck with me.
Williamson was very inspirational and Kennedy was also very supportive of my work. Though the highlight of my week up there may have been Peter Jennings cutting in front of me in the dinner line. He had just retired from ABC and was one of the keynote speakers at the workshop. I grew up watching Jennings in the evenings with my dad. Then he stood in front of me in the line for dinner. I was happy to let him in and I got to shake his hand. I find it silly to be star struck in those situations but I admired the man and admired him even more after hearing his views on the journalism industry.
The workshop was intense. I came away exhausted, inspired, overloaded with information, humbled and most of all grateful to Eddie and everyone else who volunteered their time and talent. The leaf reminds me of that entire experience. It reminds me of being beaten down in a portfolio review and that one review, no matter how powerful the editor, doesn't dictate how good I am as a photographer or who I am as a person. I am also reminded to stop and look for the quiet beauty in our world, to be grateful and to be kind whenever I can to whoever is around because they just might need an encouraging word to get them through the day.